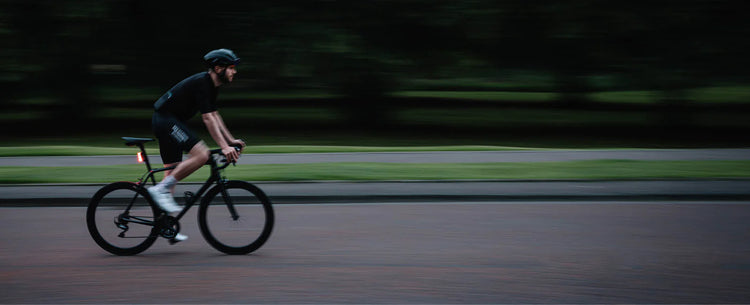 SIZE & ASSEMBLY GUIDES DATA 1
Putting it all Together
At CycleGo we recommend having a qualified-mechanic assemble your bike whenever possible. Whilst all bikes bought in-store at our shop on 47 Upper Clanbrassil Street, our bikes sent for delivery arrive 85% assembled. This means there is 30-45 minutes of assembly needed before you are road ready!
In the case where you do not employ a mechanic to assemble your bike we have provided a simple generic assembly guide to help you. All bikes come with the tools required to assemble your bike. Please see below our assembly guide as well as some assembly videos for specific bike brands and models:
Build Guide – Approx 30 Minutes
Open carton at the top – take care of staples in top flap.
Remove all parts from the carton – you may need assistance.
First, remove the main section consisting of bike frame, rear wheel, handlebar/stem and front wheel that are tied together.
Then, remove the saddle/seat post and the small box that holds the pedals, reflectors, tools and full owners manual.
If you do not have a work stand place the main section upright on a flat floor so it is resting on the rear wheel and the fork end.
Untie the handlebar/stem section and carefully remove from frame and front wheel. Remove any protective packaging. Turn and twist the handlebar/stem section so cables are at the front and insert stem into head tube. No cables should be to the rear of the bars or twisted or kinked. Ensure the forks are facing forward with the front brake to the front. Tighten to desired height ensuring minimum insertion mark is not visible. Refer to tighten force guides within main manual.
For a BMX, you may need to remove stem front or top cap and insert handlebar, reposition stem cap and tighten handlebar into place. You may need to attach the brake cables to the gyro / roto plates (see separate guide with bike).
Untie the string holding the front wheel – take care to ensure the crank arm slides out from the spokes smoothly. Remove plastic spacer with fork ends. Loosen axle nuts on wheel and then insert front wheel in fork ends. Note: You may need to loosen front brake to allow the front wheel past the brake blocks. Ensure safety washers are located correctly and retighten axle nuts. Readjust front brake by pinching together so block meet rim and retighten cable holding nut/bolt. Refer to tighten force guides within main manual.
If required, fit rear reflector on seat post and then put saddle/post section into frame. Position into desired position and tighten into place. Ensure minimum insertion mark is not visible. Refer to tighten force guides within main manual.
To fit the pedal needs care and attention. They are labelled "R" (right) and "L" (left). "R" (Right) is the right hand side as you sit on the bike (chain wheel side). Locate pedal spindle against the hole in the chain wheel crank arm. Turn clockwise by hand to get the tread started. Then, fully tighten using a spanner. The left side follows the same procedure but this pedal is tightened anti-clockwise. Refer to tighten force guides within main manual.
Fit bell on to handlebar.
Inflate tyres to correct pressure as indicated on tyre sidewall and you are ready to ride.
For a BMX, you may need to fit pegs on to the wheel hub axles by screwing them on. Again, refer to recommended tightening forces in main manual. If not pre-fitted, you will need to fit the chain guard by using the brackets provided.
Regular maintenance and checks are important. So, check all nuts and bolts are fully tightened and all parts are functioning correctly before each ride.